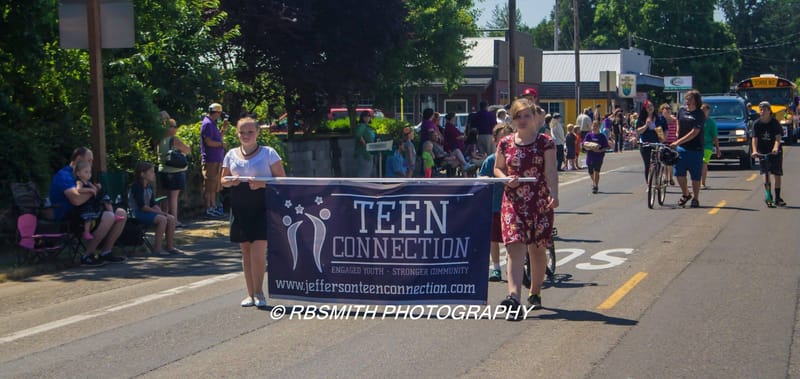 Welcome to Jefferson Teen Connection!
Please allow me to introduce myself, my name is Tony Roberts, and I run a free youth center in Jefferson Oregon called Jefferson Teen Connection. We are the only center in town for all kids ages 10-17 that is not affiliated with any church or business. The center helps 100 mostly low income kids in a rural town. In the next year we expect that number to grow to 120 rural kids. We not only provide a safe, monitored place for the kids, but we also offer free meals and snacks, in some cases we are the last meal of their day.
Teen Connection was created in August 2015 because of the lack of programs for our youth and belief that the state of the community is a result of a lack of those programs. We must generate a collective commitment to the value of having every child—even the most vulnerable—develop to his or her fullest potential.
Teen Connection was started in August of 2015 as Nite Court, a program that operated in Jefferson from 1998 to 2008. Nite Court was a recreation activity that was held in the Jefferson Middle School gym on Saturday nights from 9pm to 12am for teenagers. It was a very popular program with the youth but in 2008 stopped operating because of lack of volunteers. Teen Connection was going to exclusively bring back this program but soon realized we could do more. We changed our name from Nite Court to Teen Connection to better reflect our mission. Greater Jefferson Community Center agreed to be our fiscal sponsor and use their nonprofit and 501c3 status. In August of 2016 we received our own nonprofit, 501c3 status. Jefferson Teen Connection is a proud member of the Jefferson Chamber of Commerce.
We opened a youth center for our youth. A place where they can gather in a safe, monitored and structured environment. They can receive mentorship, help with homework, play games, learn new things or just hang out.
We have internet, WIFI, cartoons, foosball, xbox one, xbox 360, wii, karaoke, movies, games, arts and crafts, computers, tablets, legos and much more.